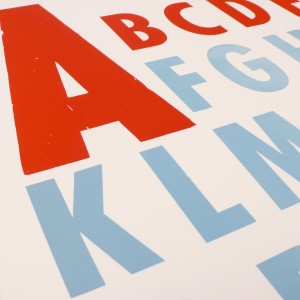 In his EContent column of July 2005, Bob Doyle wrote about A-Z indexes ("Your Site–from A to Z"). He suggests using such an index as a less expensive, pragmatic alternative to taxonomies and thesauri. Building and implementing classification systems takes a lot of resources while the payback for the investment is unclear. A well-done index, on the other hand, is a modest investment with clear findability benefits.
Of course, I full-heartily agree with Bob. A good, structured, well organised index can be excellent help in finding your way around a website. But as always in content management, the problem isn't just in the visitor-facing front-end of the site. There's also a matter of maintainability: the CM conflict of interest of having to please both visitors and providing ease-of-use to the producers of the site.
Suppose you had someone do an excellent index of your site. It's up there, shiny and new, leading the way through previously uncharted content. And then… the content is re-written. The structure is subtly remodelled. Sites have a nasty habit of constantly changing. As a matter of fact, any good website is in more or less constant flux. Where does this leave your A-Z index?
Often, the index won't hold up too long. New content isn't indexed. Old content vanishes or is shuffled around and the index points the wrong way, leaving visitors confused or worse, with a 404. The index starts out as a one-off investment with a clear return, and ends up being both widowed and orphaned. Visitors aren't forgiving of slight mistakes in indexes – they'll never use or trust it again.
This could be solved by either employing an indexer, automating the indexing process or just being very self-disciplined. But since A-Z indexes tend to be the quick fix for failing navigation they often turn out to be static band-aids. Too little consideration is paid to the fact the index, too, has to be constantly updated and optimised.
In my opinion A-Z indexes seldom provide a real advantage to a website. Not because they're not a good tool per se – but because they're used for the wrong reasons and the effort they take is always underestimated. The time and money spent might more effectively be invested in clear navigation. After all, wouldn't you rather follow an intuitive path to the information you need than browse through the alphabet, hoping a term representing the answer to your question will come up before Z?
This post was originally published on the blog of Content Management Professionals Benelux. I have added the comments received on the original post as one, below.