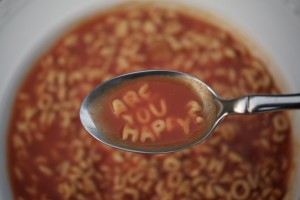 I suppose this must have come up before – most notably, at the inception of CM Pros (sorry – I wasn't there). But what exactly would we define as the difference between content management and information architecture? Is CM part of IA, parallel, overlapping or something altogether different? Not to mention the further confusion that user experience (UX) is adding to the soup.
I was looking at a blogpost by Peter Boersma on his model of IA (see his blogpost from 2005). Somewhat to my surprise, CM is absent from his schemas whereas I would consider many of the things he puts in there to be part of CM, as well. From my own centric and shallow view of the world, I'd say IA is part of CM… Admittedly, that's because I tend to think of CM as a process (involving organisational dynamics and supporting technology) and IA as somewhat static design (and therefore part of CM efforts). That's based on my own experience of IA's being either in "information design" (content models, taxonomies, etcetera) or "interaction design" (GUI, webdesign, etcetera) – but I might be very much mistaken. And it can be quite conflicting with IA's view of CM (as in, CM as a technology, imposing rules, boundaries and limits on an IA's efforts). Peter Boersma diagram, however, is all across the board – and now I'm confused, in the same way I'd be confused if suddenly catapulted in a parallel universe where everyone suddenly drives on the left hand side of the road, and not on the right side 😉
Off course, I'm not looking for the definitive dotted line to put on the map here, but some clarification on the subject could be interesting. What do you think?
This post was originally published on the blog of Content Management Professionals Benelux. I have added the comments received on the original post as one, below.