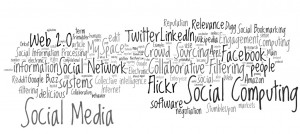 You may have heard of the 90/9/1 rule of social engagement: in essence, the rule posits that in a community, 90% of the people are passive readers; 9% are active participants; and 1% account for creating the majority of content. It's key to understanding how the growth of an online community works.
However, I've never seen anyone actually try to measure if this is true — until I came across a post on the subject by Lithium's Michael Wu. He's got the graphs to prove what I had assumed; the usage figures of Lithium's forums show it's not a law of Medes and Persians, but rather a rule of thumb. (I'd love to see some data on a related effect — if only 10% are active participants, a certain critical mass of users is required to make any community a success.)
However, Lithium doesn't actually want to be branded "forum software" anymore — nowadays, it's a "social CRM platform." I can understand why, from their perspective; forums are often considered old hat, and not part of the hip and happening social wave. Many forum platforms have been around for a decade (as has Lithium) and it's not something people tend to get excited about. I think this is a mistake; there are quite a few scenarios best helped with the organized discussion threads in a forum.
Imagine trying to get help with replacing the thermistor of your car in a discussion on Twitter or Facebook — it would take ages and get completely lost in other status updates. Yet there are forums for every make and model of car where people will virtually look over your shoulder to help. On one of the other forums I hang out at, there's a large discussion titled "what social media tools do you use?" — but paradoxically, in the same thread, nobody has yet thought of the forum itself as part of that. Yet, I'm there, not just to gather some intelligence, but also just to be sociable.
So make no mistake. However far these tools branch out from their original premise, the DNA is still there. Lithium still pivots around its forums; and that's nothing to be ashamed of. But as Lithium continues to analyze what makes forums work, you should continue to look beyond a generic "social" moniker.
This post was previously published on the blog of my former employer, the Real Story Group, an industry analyst firm specializing in vendor neutral reviews and advice.